You can apply to hundreds of jobs and still get nowhere. Start with a profile that will get you noticed. It's a critical part of your application.

Your killer profile. First, we are going to eliminate all distractions and inconsistencies. They may not be evident so a second pair of eyes is essential. We go through your initial draft to make sure it's compliant.

Personal presentation. Make your profile fact-based and gimmick-free, with a quality photo and positive feedback (references). We'll make the necessary adjustments.

CV (resume). Schools expect your CV and a statement of teaching philosophy in the same package, so we include them in your application.
In short, give the schools what they are looking for, in the format they are used to, and you are shortlisted for job interviews!
Samantha Baker–Teacher/Librarian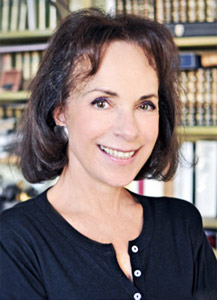 Summary

Qualifications: 9 years' experience in libraries, 3 of them in International Schools. Librarian: BA degree (3 years' university course). Teacher of Primary Level: BA degree. IB courses: Librarianship and PYP.

I have worked in public libraries, art libraries, traveling libraries, and school libraries in 4 countries. A large part of my library experience is in the setting up new libraries and developing library programs. The mission is the creation of a flexible, collaborative learning space that facilitates professional learning and cultivates community collaboration.

I have experience establishing/refurbishing libraries, supervising and training library staff, purchasing library computer systems, tutoring IB Personal Projects and ensuring all 3 IB programmes are fully supported. For the next school year I am seeking a library position in an international school where the library/media center and information literacy is valued.

My Philosophy of Education

My specialty is making libraries alive, with a lot of AMAZING activities, including professional storytelling and puppets. I really believe that imagination is the key to innovation, and that is why it is an essential part of the training of a person. The library becomes a welcoming learning space that encourages and inspires students to be creative and engage in critical thinking, collaboration, and in problem-solving.

Through connecting with Facebook Groups such as the International School Librarian Connection I am able to be aware of future trends in International School Libraries

My passion is literature that teaches us empathy and compassion. The importance of using literature to encourage empathy, kindness, and respect is a foundation for the teaching of 21st-century skills.

As a teacher-librarian I am passionate about promoting reading for language development and for pleasure and through this encouraging students to develop a love of learning. I believe a school library needs 21st-century technology to teach 21st-century information literacy skills that equip students with the information literacy skills they need for school purposes and their life beyond.

In addition my personal interests in human rights, fashion design, children/ YA literature, and learning languages lend themselves to extra-curricular activities.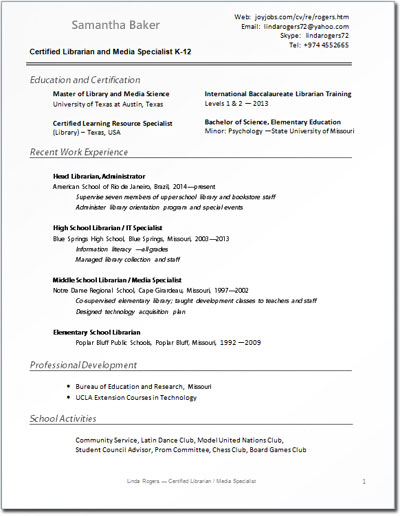 "Samantha is such a caring and creative librarian, she puts her heart into the library for her students, making her space welcoming for all who enter. She is thoughtful, mindful, and wants what's best for children. Margie loves professional development opportunities, is curious and models life-long learning. And she is a lot of fun to be around!"
—Emily Green, Library Services Coordinator
American International School, Japan



"Samantha has been our school librarian for three years. I appreciate that my students know that the library is a place to learn, explore, and it's also a welcome place to find solace during the day. Samantha incorporates technology beautifully. She has provided digital tools and sources to teachers and parents to use, but she also gives students access to e-books to widen their exposure to literature in all forms."
—Krysta Murray, Director of Educational Services
Concordia International School



"Ms Baker enjoys unfamiliar situations and is well able to work outside the traditional comfort zone. She has outstanding resilience and adaptability. Her training in librarianship has equipped her well to build a library into a learning environment widely used by students. She enjoys interacting with students and has been keen to participate in teaching students how to use the library effectively."
— William Solomon, Principal
Nord Anglia Education, Hong Kong



Optional: degrees, certificates, awards, diplomas, letters of recommendation, and YouTube videos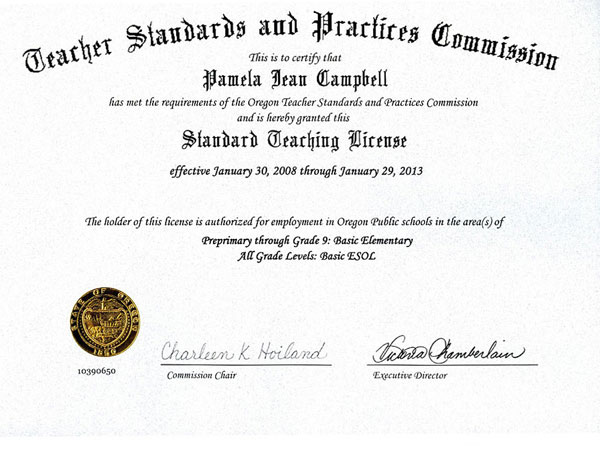 For promotion, some people use blogs and social media. However, public platforms will compromise your privacy and leave you with no control over your information in the long run.
By contrast, our system is entirely self-contained, and you are in charge all the time.
Thousands of teachers, principals, librarians and counselors have used our system to land jobs since 1996. The international schools are very familiar with it, too. In fact, they love our candidates.