Aloha!
FREE
*

Advertising is on vacation. We'll resume at the end of August.
Use the E-Blast for your last-minute recruitment: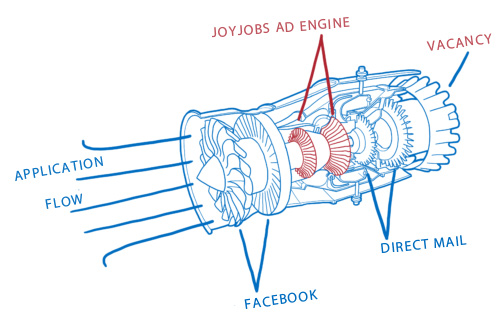 Have your job ad delivered to 30,000 candidates via phones / Facebook / email apps! With the E-Blast your ad is also published on our website. US$50.00 - best choice.
Website advertising only: US$30.00.
Publish multiple job vacancies in one submission at no extra charge.
You ad will stay online for a year. Add a deadline to limit applications.
To generate more responses, include the salary and benefits information. Direct applications to your school's recruitment webpage if available.
Sample One
Header - positions and locations only - no advertising copy:

Secondary Drama - Thailand
---
Body (the ad goes here):
Lanna International School
This is a fantastic opportunity for a fully qualified and motivated Drama teacher; with the opportunity to teach Drama at middle school.
Interest in drama has grown exponentially at LIST in recent years, with one student this year receiving CIE recognition for having obtained the highest IGCSE grade in Thailand.
Since 2008 Secondary age students have performed The Good Woman of Setzuan, Mamma Mia, The Pilgrimage, The Little Shop of Horrors, and Animal Farm.

The school promotes high standards in all areas, and is incredibly proud of its achievements. You will have the opportunity to work alongside many dedicated, able and passionate teachers - qualities that the successful candidate will need to bring to our community. Full details on website: www.lannaist.ac.th

Letter of application, resume/ CV, 2 references to Roy Lewis, Head of School [email protected]
Deadline: 15 March 2019

Sample Two
Header:
Middle School Science — Stockholm, Sweden
---
Body:
The International School of the Stockholm Region www.issr.se
ISSR is an IB world school offering the PYP, MYP and DP to students from 5-19 years of age on one campus in central Stockholm.
• Currently ISSR is hiring for an MYP science teacher to work as part of the MYP team.
Responsibilities include:
Designing well-crafted and dynamic lessons in accordance with the MYP criterion-based model
Collaborate regularly with other teachers on interdisciplinary units
Be an advisor to approximately 20 MYP students Participate in school-wide activities like assemblies, open houses and development talks

A qualified candidate will have:
Degree in teaching in science from a recognized university
International experience working with teenagers
and be a native English speaker or near natively fluency
Package:
Salary based on experience and education
Pension payment each month
Healthcare (high quality free health insurance)
Free Swedish lessons
Health/well-being stipend
On-going professional development with the IB
High quality of life living in Stockholm

Queries and applications should be directed to Christian Candella, vice principal: [email protected]

Deadline: 1 February 2019
Sample Three
Header:
Principal — Pune, India

---
Body:
Akanksha Foundation, Mumbai & Pune, India
The Akanksha School Project represents our first effort to work with the formal school system in the Municipal Corporations of Greater Mumbai (MCGM) and Pune (PMC).
It is an effort by Akanksha to extend its activities in the field of education, leveraging our experiences from nearly twenty years of work with children from low-income communities to improve the quality of learning in schools. Specifically, we hope to provide inputs in the fields of teaching, extra-curricular activities and community engagement that will significantly enhance the learning opportunities for children in these schools, demonstrating what is possible for children from low-income communities to achieve given the right opportunities. School leaders participate in the School Leadership Institute- meeting together every two months to discuss education, leadership and management- and build their skills and knowledge in order to lead excellent schools.

The role of the school leader is to ensure that high standards of excellence are maintained by building a motivated, skill team of teachers, developing a strong academic program, engaging the families in their child's education as well as creating a positive, achievement-oriented school culture.
Required Qualifications
• Bachelor's degree with 5-7 years of teaching experience
• Experience in school leadership
• Fluency in English

Send your resume and cover letter to [email protected]
Deadline: 1 February 2019
Click here to submit your ad
Your ad will be available to our registered candidates only.
Use Email Blast To expand your circulation