Your Package is more than a salary
In addition to the salary, your contract will include benefits. The common benefits include:

Airfares (employee and dependents)

Settling-in and housing allowances

Paid utilities and transportation

Tuition for dependents

Health / life insurances

Shipping/baggange allowance

Paid vacations, holidays and personal days

Professional development

Contract resigning and completion bonuses

Tax free status and a retirement plan
When comparing packages, always consider the cost of living in your prospective country. There is usually a substantial difference between cities as well. A high salary in an expensive location, without benefits, is often a worse offer than a lower amount with full benefits.
For example, when we taught in Bulgaria, the cost of living was very low at the time. The school paid a typical international salary, which was excessive by the local standards. Suddenly, even the most fantastic experiences were affordable! Compared to Singapore or Hong Kong, the pay was low. In Sofia, it allowed you to live like a king!
The next job was in Japan and the situation changed completely. As it turned out, Japan was expensive. Although Japan was one of the most exotic countries we ever experienced, the cost of living was high. One had to budget.
On the positive side, we were paid in Japanese Yen. As the US dollar had been sinking the paycheck in JP Yen began to look more and more attractive. It was like getting a raise every month, confirmation of the Zen idea that the universe is always in a perfect balance between the Yin and the Yan.
How do the schools offer "tax-free" salaries?
Technically, all US citizens must pay taxes while abroad but as long as you make under the cap you owe no tax. (US$95,000 per person in 2019; the Congress increases it every year).
If your salary is under US$95,000 you do not owe any tax to the IRS, hence "tax-free". Obviously, it does not exclude local taxes. Local taxes can be minimal, and in many cases your school picks up the tab. More often, though, the first 2 years there is no tax at all or it is fairly low.
Once you overextend your tax-free period, many countries require that you start paying the social security tax. It reduces your income substantially. This is an additional incentive for teachers to move.
In spite of that, the quality of life is often so high that you may stay anyway. In Japan, for example, many our teachers have stayed for 10 years and more.
—Do you cover interview travel expenses?
Yes, if you incur travel costs please let your interviewer know and they will pass you an expenses reimbursement form – please return to BST with receipts.
—What does the school benefits package cover?
The benefits package for teachers, in addition to salary, is as follows:

Additional 5% of salary as a pension contribution

Subsidised accommodation

Annual home leave flight

Relocation flight and shipping to and from Japan

Health insurance

PC purchase allowance

Daily commuting allowance

Subsidised places at BST for dependent children
—What does the school cover in terms of relocation?
We provide a single economy class air ticket from the UK (or where you are recruited from) to Japan when you join and also a single economy class ticket back to the UK when you leave – this is for teachers and dependent family members.
We also provide a generous relocation allowance for belongings based on a volume shipment from your point of recruitment to Japan and back again. The volume differs for single teachers and families.
(The British School in Tokyo Recruitment FAQs)

I want to thank you for the wonderful job you've done with our webpage resume. How fast and professional. I am such a huge fan of your website and the whole joyjobs system. This whole experience with you has made our dream. —Stephen B.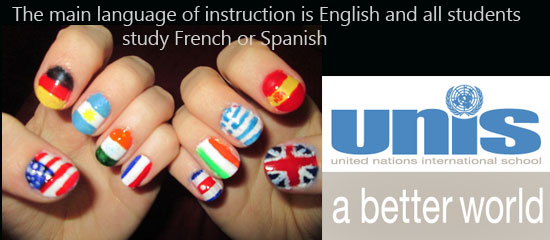 You are amazingly helpful, and so quick to respond. I absolutely love your company, and recommend it to everyone who is in this line of work. —Rebecca K.