Surprisingly, your teaching ability is not always the most important asset.
Sometimes you get angry about how things shake out. Over the years, we have seen many brilliant teachers who were not very successful in finding positions that matched their potential. We have also met mediocre individuals who have no problem landing new lucrative contracts, year after year. Empty vessels shout the loudest and can often undermine those who quietly go about their business effectively, inspirationally and with a burning sense of determination. This discrepancy led us to the conclusion:
A lot of great teachers are not very good at self-promotion.

If you are one of them…. You may find yourself at a disadvantage compared to those who concentrate their efforts on establishing contacts, maintaining connections and developing their negotiating skills — irrespective of their teaching ability.
This is especially true for the international teaching market. You are not represented by a teachers' union. You are on your own and can rely only on yourself. (As a guerrilla job hunter you can turn this situation to your advantage! )
There's just too much information to sort through: CIS, DODDS, ISS, American and British private schools and independent international schools, language academies and overseas public school systems, recruiting services, application deadlines, international CVs, reversed school calendars, international job fairs and visa requirements ─ the many details that define the global teaching market.
There's simply not enough time to explore all your options efficiently. Your situation is even more difficult if you are employed full-time.
As a result, many candidates sign up with schools they should probably avoid. Likewise, you may pass on an excellent opportunity because the only information you have comes from the media. Moreover, the media rarely reports any positive information when it comes to international news. Do you begin to see the pattern?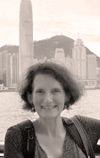 Teaching in a public school is not for everyone. I have a strong personality but I am a bad policeman. If you prefer teaching to maintaining discipline then an overseas school is a better place for you.
If you expect interest and respect from your students and their parents, instead of indifference and hostility, then teaching overseas is for you.
Live tax-free! What is even more important, you enjoy free housing /utilities, round trip airfare, health/life insurance package, settling-in allowance, baggage allowance, pension plans, bonuses, etc.
A lot of opportunities open for you when you are not under the pressure of taxes, insurance, car payments, mortgages, etc.
People usually ask, "How much am I going to make?" The right question is, "How much am I going to save?"
It is quite common to save 40-50 % of your salary living a very comfortable lifestyle. It gives you the sense of freedom you'll never have at home.
Of course, there are many low-paying positions where the main compensation is an exciting experience. However, the most lucrative teaching jobs are also overseas.
The personal aspect. Most single people either get married or find partners after some time overseas.
In one year you will have more personal encounters than in your whole life at home. Unless you are a complete bore or a couch potato, you will make tons of friends.
A Word to Singles! The community of expatriates or simply people enjoying a few years overseas is a diverse group of single, married, divorced, or family-oriented individuals from many countries and backgrounds. I never thought I would get married and had planned to work my way around the world.
The so-called 'isolation' of being in a strange environment often brings people of similar languages together, the group-oriented cultures of other countries demand mutual outings, the family atmosphere of many international schools brings people closer, the list of wonderful ways to meet people is endless. Being single is a good reason to pursue employment overseas!
A Word to the Shy and Retiring Teachers out there! Are you short on social graces? Are you tongue-tied at cocktail parties? Don't fret because your new life awaits you! Say good-bye to your shy social ways because in your new environment, no one will know your past. You'll be able to start over to become the person you want to be. Don't think that an exciting life overseas is only for extroverts. There are innumerable opportunities overseas for you to come out of your shell and live a vastly different lifestyle. You may even become the life of the party! So let's get on with it!
This website contains all the necessary information that you will need to start a successful international teaching career. Proceed with gumption!

For many educators, the single most important problem is trying to be a Jack of all trades.
Managing full-time employment and family leaves little time for an effective job search. Many candidates exhaust their efforts on finding openings and CV preparation before they advance to the actual recruitment.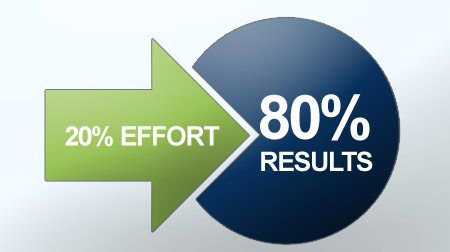 Eliminate the disparity in effort.
The 80/20 Rule says that 80% of effects come from only 20% of causes. ("Law of the Vital Few.")
Don't spread yourself too thin. Concentrate on the 20% that drive your results:
Communicating with employers
Interviewing for jobs
Sorting through job offers
Research, CVs, and marketing would normally take the 80% of your time and effort.
Outsourse them to JOYJOBS. We have thousands of successful candidates all over the world!