Now recruiting for 2023/2024:

English, Spanish, French, Mathematics, Science, Physical Education, Arts, Music, Social Studies, ESL/EAL, Special Needs, Computer/ICT, Economics, Learning Support, Primary/Elementary Classroom and more - view current job offers
Also needed: Principals, Assistant Principals, Counselors, and Librarians


Europe, Asia, America and beyond!
Latest Verified Job Openings, Daily Updates

CV/Resume Service
Get your CV optimized for the global job market

Your Presentation
Elevate your job search with a comprehensive presentation that includes your CV, photo, references, and supporting documents

Your Guide
Get ahead of the competition with our step-by-step recruitment guide. Maximize Your Chances, Read it Before Applying.

Round-the-Clock Personal Support
Application assistance, resume help, personal situations and much more

No Distractions, No Advertisements
Enjoy an Ad-Free, Privacy-Protected Experience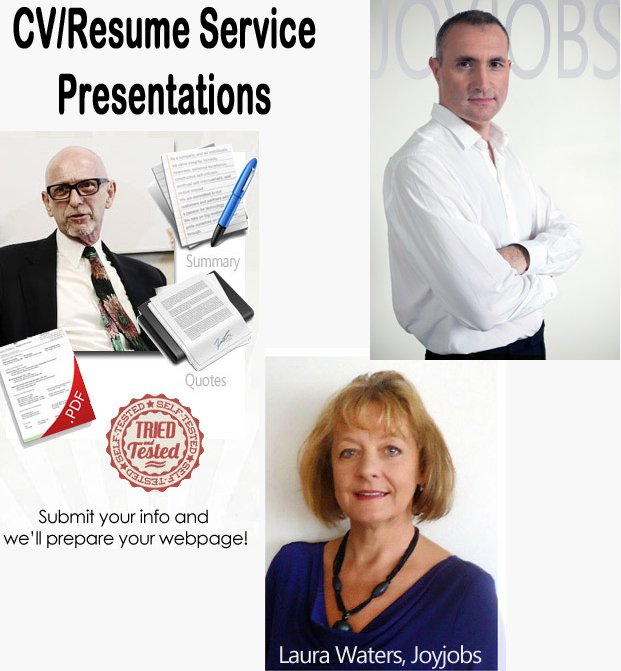 Discover the Power of a Trusted Recruitment Partner
We understand that you may be feeling cautious. With so many options out there, it can be difficult to know which ones are credible and effective.
We're here to assure you that our site is the real deal. With over 24 years of experience in the recruitment industry, we've helped tens of thousands of educators and administrators find their dream jobs. Our track record speaks for itself - view our independent registration records and see for yourself.

As a teacher, your success in finding the right job is not solely determined by your teaching abilities.
In fact, many highly skilled and talented educators struggle to find positions that align with their potential. On the other hand, we've encountered mediocre individuals who seem to effortlessly secure high-paying contracts year after year.
This realization prompted us to understand that the main difference is often their ability to effectively promote themselves.
Good teachers are not always good at self-promotion. Don't let this hold you back. Embrace the power of self-promotion and unlock your full potential in your teaching career.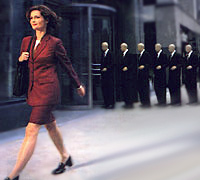 Empower Your Career with Guerilla Recruitment - The Solution for the Underserved
We understand that the job search process can be challenging, especially for those who are starting fresh or looking to make a significant career shift. That's why we've made it our mission to provide you with the tools and guidance you need to succeed in your search. You'll have access to a wealth of resources and expert advice to help you along the way.
We understand that the job search process can be challenging, especially for those who are starting fresh or looking to make a significant career shift.
Let us help you overcome this barrier and reach your full potential. Our team of expert career coaches will provide you with the tools and guidance you need to succeed in the competitive world of teaching. With our support, you'll be able to unlock your true potential and find the career you've always dreamed of.

As an educator, you can live anywhere in the world
As an educator, you have the unique ability to live and work in virtually any location around the world. Whether you're seeking professional growth, financial satisfaction, or simply a change of scenery, the world is your playground.
Imagine taking a break from your current job and exploring new horizons overseas. With schools in every major city across the globe, the teaching profession is truly international.
Whether you're interested in teaching at a US, British, Canadian, or independent international school, the possibilities are endless. By joining the global network of educators, you can experience the excitement of an international lifestyle, build a network of friends from all over the world, and make your dreams of travel and adventure a reality.
Check out our available vacancies and register now to unlock the world of possibilities that await you as a teacher.
Your time line
With the trend towards online recruiting, your dream of teaching abroad can now become a reality at any time of the year. Most schools initiate their recruitment process in the autumn season, with the majority of vacancies being available in the winter and early spring. This provides you with ample time to evaluate different job offers and choose the ideal location, or even reconsider your decision.
We suggest conducting virtual interviews and obtaining your visa approval before booking your flight. This will ensure a smooth and stress-free transition to your new teaching destination.

"As a Vice Principal, I was making 8 thousand a month (tax-free) in Abu Dhabi. The school paid my rent for a two bedroom apartment. I traveled to 6 different countries in one year and was able to save 50 thousand dollars in one year. It was worth taking the chance." —Sheila D. L. - USA / Singapore
Maximizing your savings in an era of inflation is possible with careful budgeting and lifestyle choices. A modest salary can go a long way when you eliminate expenses such as housing and car payments, insurance, utilities, healthcare bills, credit card debts, and taxes.
Many foreign countries have a lower cost of living, which means that by deducting these expenses from your budget, you could potentially end up with an additional5$10,000 to $30,000 of disposable income. After several years of comfortable living abroad, you can return home with a significant amount of savings. Can any teaching job in the US provide you with such benefits?
The decision is ultimately yours and depends on your lifestyle preferences. While some teachers abroad choose to save their extra income, others opt to live life to the fullest, traveling and exploring new destination
International schools expand, improve facilities to woo students
Getting started in the world of teaching abroad can be intimidating, and many people are hesitant to pursue this opportunity due to the perceived level of difficulty. Some of it is true. The top-notch International schools are picky.
If you're feeling overwhelmed you're not alone. With time and research, you can navigate the process with ease.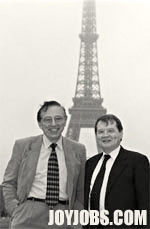 Why do the schools love our candidates?
International schools love our candidates because they are well-prepared and ready to succeed.
From the initial planning stages to the final steps of securing a position, we have everything you need right at your fingertips.
We highly recommend allowing yourself enough time to plan and execute your move. This includes all necessary background checks and health clearances.
Keep in mind that some countries have strict requirements that can take time to fulfill, so it's best to start the process as early as possible to avoid any delays.

Smart Learning: Avoid Mistakes by Studying Others' Experiences
Don't learn only from your own mistakes. Learn from the others. Save time and effort by avoiding repeating mistakes that have already been made by others. Gain valuable insight and knowledge that can help you avoid similar pitfalls.
#1. Do your research before taking the plunge!

"I'm trying to help my daughter and boyfriend... the experience upon arriving is horrid. They were literally driven 3 hours away from the airport and "dumped". The provided room and board are horrid. No mattress so they can't sleep! They have no phone, no contact numbers, there absolutely no English to be found. All I know it was through the internet they found this. Please help! Debbie"
Decide if are ready to take the plunge
Applying to multiple international schools is a smart way to gauge the market and keep your current job secure. With the option to withdraw your application at any time, you have the freedom to weigh your choices.
You can apply to as many jobs and locations and negotiate with the schools for as long as you like. There's no obligation to accept a job offer. You can reconsider at any time. The process is safe.
However, once you sign a contract, your job search is officially over. It is expected that you will report to your new school and country as outlined in your agreement. Failure to do so can impact your future job opportunities.
How do you know that it is going to work for you? The only way to know if teaching abroad is the right fit for you is to take the first step and apply. Our extensive feedback from past candidates proves that the process works for those who are qualified and open to different locations.

Our extensive feedback from past candidates proves that the process works. So why not give it a shot? Take the leap and see where your teaching journey takes you.
Seriously, give it a try.
Register to start your new life!