Incredible but true: some people still approach the overseas job search as if it were their local school district!
For example, many teachers start their job search by requesting application forms! Others wait until the end of summer to apply. Still others hope to Google in on a miraculous online database that will show them every vacancy - from Mexico to Singapore...
As a result of these misguided efforts lots of potentially good candidates are grounded before they even get the recruitment process going!
Meanwhile, the JOYJOBS members report multiple job offers! What is the secret? The answer is surprisingly simple: If you want to be successful, find someone who achieved the results you want and copy what they do, and you'll achieve the same results!
In other words, "Don't get eaten alive because a competitor has all the information and tools and you don't!"
Get the most successful program on the international teaching market:



Daily job vacancies

all subject areas, all age levels


Your website was of tremendous help. I was offered a number of posts during first interviews on Friday and I accepted the one I had set my heart on right from the beginning (it helped that the school had actually extended an invitation to an interview, rather than my having to request an interview. Everything has just clicked into place. —Melodee Peters


Our step-by-step Guide: "The Insider Secrets to Finding a Teaching Job Overseas"
—Do not accept a contract until your read this Guide! (Over 200 pages.) Surprises await even the experienced.


Thanks so much for the awesome website!
I got a job in Belgium in the first month that I signed up!
—Sarah K.

Landing an international teaching jobs usually involves personal interviews. You have to compete against well-informed and prepared candidates. It is essential that you have the same tools and information!
Unfortunately, some people skip the research stage and go directly to fairs/interviews — only to lose to one of our candidates.

Your personal recruitment website. Schools hate email attachments. Your CV / résumé must be online.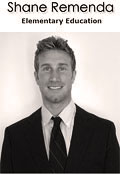 "I have been using JOYJOBS for the past 2 years now and it has gotten me a job relatively effortlessly. I have had numerous administrators tell me how wonderful and easy it was for them to navigate through my personal webpage.

I would highly recommend this service as they are very professional and extremely prompt with having your edited information up on your webpage virtually within hours. I will continue to be a member as I travel the globe and teach!"
―Shane Remenda, Canada
Click here to see how it works.
You will also need the following:

Recruitment fairs, schedules and locations: USA, UK, Canada, Australia, Thailand, Hong Kong, Dubai, and other countries. (Available at the members' site.)

Warnings and alerts: There are some schools you will want to avoid! (Available at the members' site.)

Your program is a wonderful resource! I went to the UNI job fair, secured 9 interviews, cancelled the last 3 and got 6 job offers!
I will be spending the next 2 years teaching for the American School in Guadalajara! I found your program to be very thorough and your school directory was invaluable!
I will keep reading all of the updates and job postings (for curiosity's sake). Thanks for all!
—Lisa (Millet, Alberta, Canada - Guadalajara, Mexico)

Who dares, wins!
Why do overseas schools love our candidates?
Because they are p-r-e-p-a-r-e-d. They know how the system works. Recruiters do not need to waste time on explaining the basics.
Do not turn off the schools by improper resumes and naive questions. To be in a strong negotiating position you must know the overseas specifics.
To win a good contract, you must look and act like an experienced international educator. You need this insider information if you hope to stand a chance: despite the sluggish economy in some parts of the world, many countries continue to develop rapidly. As a whole, the international teaching market remains very competitive!


What a wonderful program – truly top notch!

I just received my second job offer by e-mail. These are real offers! And I still have a month to go before my first recruiting fair, where I already have been able to prearrange interviews with several schools.
You really know how to do it right, and you really know how to teach others to do it too!

Please feel free to share my comments as well as my joyjobs inspired CV and portfolio on your site. For my part, I will do all that I can to let people know what a great job you folks do!
Thanks so much!

—Dwight Mott


Dear Pam and Igor, I followed your directions to the letter, and I was a smashing success at the UNI Fair. Because I was so well prepared, I was very relaxed after the first interview.
I turned down several jobs and accepted the one that has been my first choice all along. I will be forever grateful to you... Many thanks.
—Noreen

Whether you're thinking of making teaching overseas your professional career or you just want some relief from your current job for a year or two, this is the resource for you!
So, how does one find a good job abroad?
Amazingly, a lot new candidates make no effort to learn the new job market. No wonder the rejection level among them is so high, even when there are many available positions.
It would be dumb not to use this situation to your advantage: the vast majority of applicants still use the cowboy approach and are no competition to an informed candidate.
—So, how do I begin?